The Art of Sensibly Selfish - 7 Steps to declutter your mind without pills or potions
The Art of Sensibly Selfish - 7 Steps to declutter your mind without pills or potions
Jun 23, 2023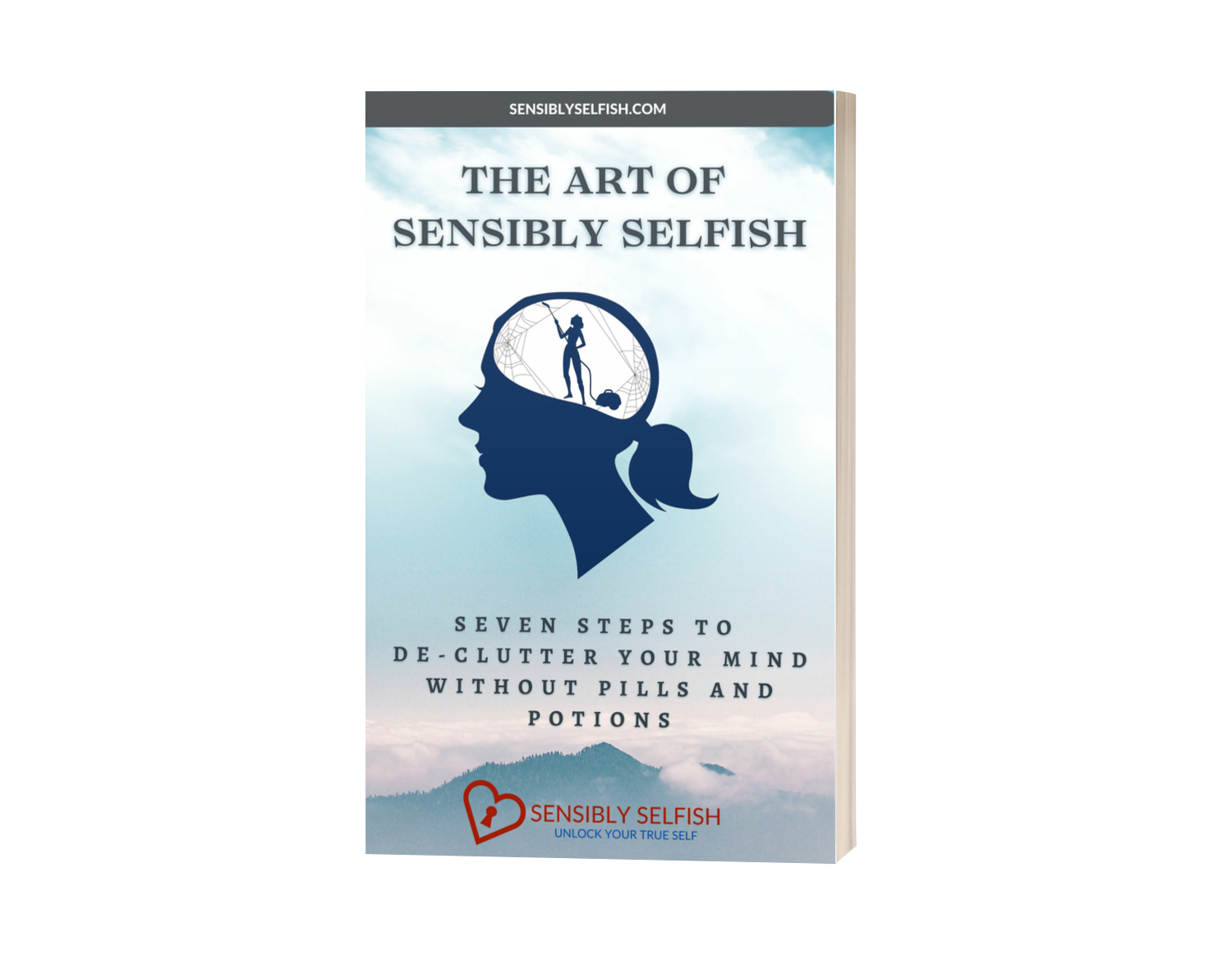 Are you tired of feeling overwhelmed, stressed, and constantly pulled in a thousand different directions? Do you long for a sense of inner peace, but find yourself caught in the chaos of daily life? Look no further, because we have the perfect solution for you.
Download "The Art of Sensibly Selfish - 7 Steps to Declutter Your Mind Without Pills or Potions" book, a transformative guide designed to help you reclaim your mental clarity and prioritize your own well-being in a sensible and sustainable way. And the best part? It's absolutely FREE!
In this captivating eBook, we unveil the secrets to achieving a harmonious state of mind, empowering you to make positive changes that will reverberate throughout your life. Imagine waking up each day feeling refreshed, focused, and ready to tackle anything that comes your way. It's time to take control and embark on a journey of self-discovery!
[CTA]
🔮 Unveiling the 7 Life-Changing Steps:
Step 1: The Art of Awareness - Master a Vital Skill for Catalyzing Positive Changes in Your Life.
Step 2: Utilize Sensibly Selfish Tools - Build Fundamental Foundations for Freedom.
Step 3: Recognise the Overwhelm of Perfectionism and Procrastination - Explore Effective Techniques to Triumph over Both.
Step 4: Escape the Trap of Sufficient Syndrome - Ignite Momentum and Cultivate Motivation for Unleashing Your Full Potential.
Step 5: Embrace Stress and Challenges - Cultivate the Confidence to Embark Anew.
Step 6: Become a Grand Master - Uncover a Simple Step to Success
Step 7: Embrace The Self-Care Journey - Recognize the Life Long Commitment.
🌱 Why Trust "The Art of Sensibly Selfish"?
Written by leading experts in the field of personal development, this book offers a unique blend of practical advice, inspiring stories, and actionable steps that have already transformed the lives of countless individuals worldwide. We believe that true happiness begins within, and we are passionate about sharing this wisdom with you.
💡 Your Journey to Self-Mastery Starts Here!
Claim your FREE copy of "The Art of Sensibly Selfish" today and embark on a path of self-discovery, empowerment, and personal growth. Say goodbye to stress, overwhelm, and uncertainty, and embrace a life filled with purpose, clarity, and serenity.
🎁 But Wait, There's More!
As a special bonus, we are including an exclusive Sensibly Selfish Journal that will complement the book perfectly. This workbook will guide you through practical exercises, allowing you to apply the principles of "The Art of Sensibly Selfish" directly to your life, ensuring tangible and lasting results.
✨ Don't Miss Out on This Life-Changing Opportunity!
Join the thousands of individuals who have already embarked on their journey towards self-mastery. Simply enter your email address below to receive instant access to "The Art of Sensibly Selfish - 7 Steps to Declutter Your Mind Without Pills or Potions" eBook and the accompanying workbook.
Remember, this eBook is absolutely FREE, so you have nothing to lose and everything to gain. Take the first step towards a more balanced, fulfilled, and joyous life today!
[CTA]
Enter your email address now and unlock the secrets to living a sensibly selfish life, free from mental clutter and overflowing with inner harmony. Your transformation awaits!
🌟 Start Your Journey to a Harmonious Life Now! 🌟